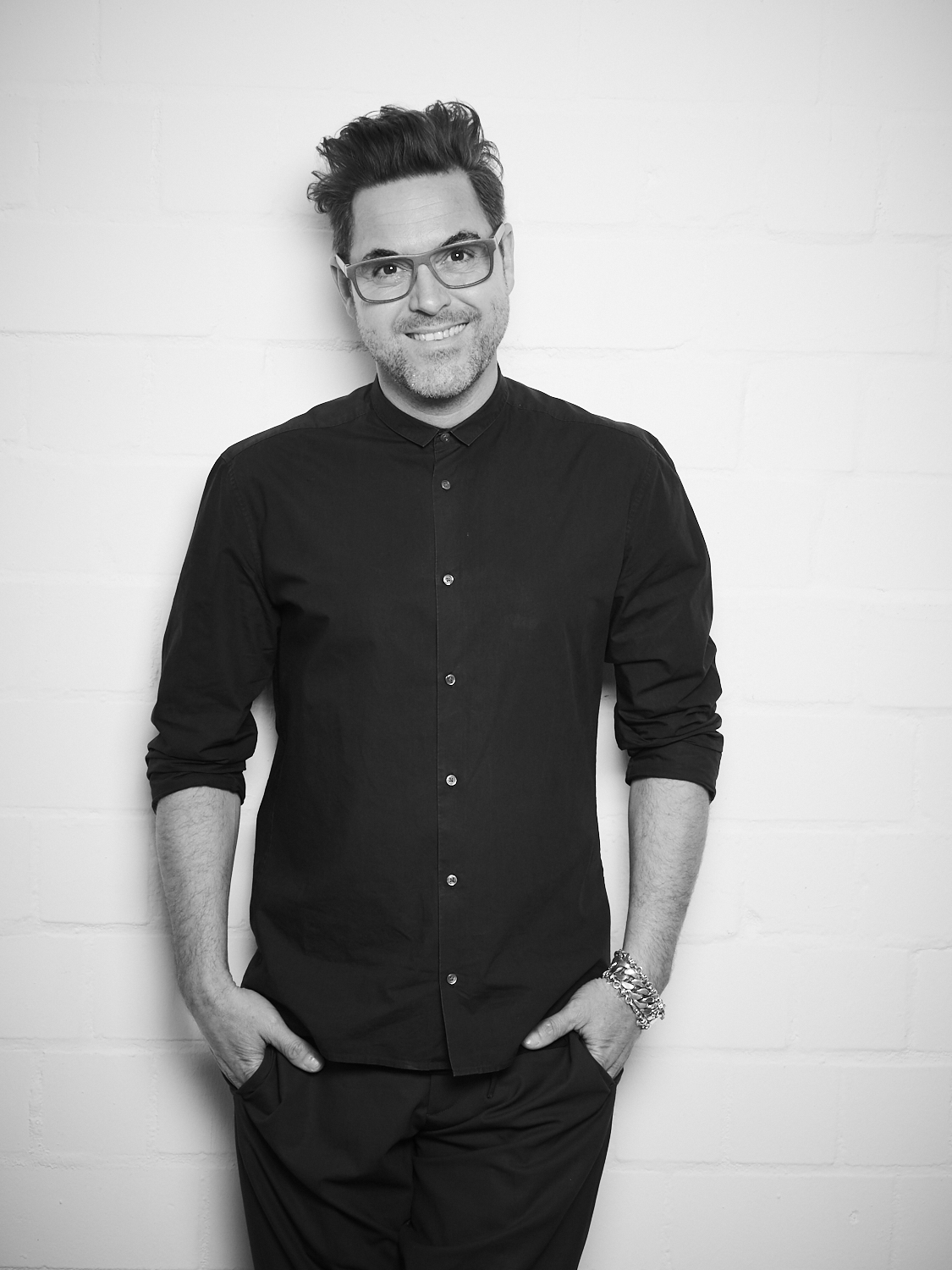 Bio for
Sacha Schuette
As the son of a hairdresser, Sacha was inspired by his mother's hairdressing salon at a very young age. His enthusiasm for the creative art of hair was nurtured and at the age of 16 he began his formalized training at Intercoiffure Horst W. Bunke.
While working as a hairdresser in Germany's bustling cities of Hamburg and Munich he was introduced to the realm of session styling. He quickly adapted to this intriguing aspect of the industry and flourished. Soon he was spending most of his time as a session stylist and in 1995 Sacha became a full-time freelance session stylist. As a highly sought after session stylist, his work is a mix of naturalness and wearable extravagance.
Sacha's roster of publications and media credits include everything from editorial, fashion, advertising, television and music videos. His most recent work has been seen in Amica, Celebrity, Freundin, Gala, GQ, Instyle, Joy, Linie Inter., Madame, Max, Massive, Petra, Playboy, Porsche magazine, Shape, Stern, Spiegel, Style, Vogue and many more.
When Sacha isn't at a shoot, he is traveling the globe sharing his artistry and inspiration with hairdressers at trade events and is consulting Beautycompanies. With a warm and engaging smile, Sacha shares his "tricks of the trade" as a session stylist.
Tagline: All hair has its own beauty, work with it, not against it.